Sell to your list of customers.
Build a text club. Sell to your customers over and over again.
Build Your List — It's Free
Start your free trial today — no commitment needed.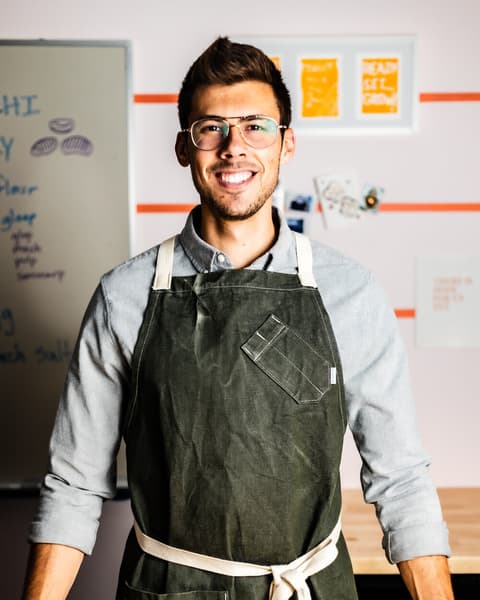 Bottle is for
Bakers
"Our bakery engages and communicates with our customers like never before! Bottle has alleviated so many customer service headaches, and allows us to change and expand our offerings with fewer growing pains."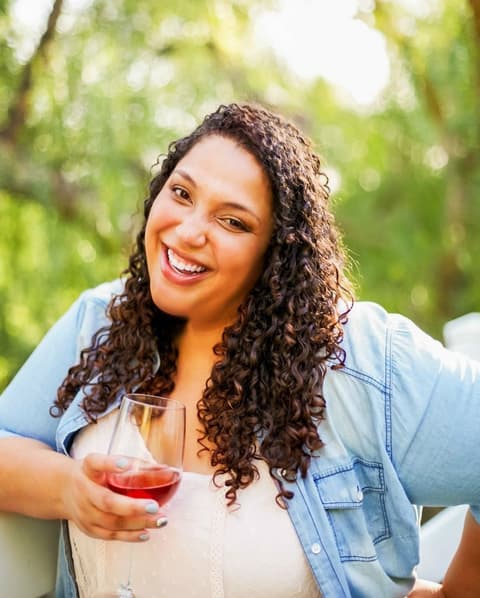 Bottle is for
Board Makers
Kaiy
Stems
— increased average cart value by 20% on Bottle
★★★★★
"I had been looking for an e-commerce system for my food business that did EVERYTHING. Not only did Bottle provide a seamless ordering system for my clients, but it also allowed me to connect with customers via text, set up different fulfillment options, and offer memberships and loyalty programs. Most importantly, Bottle put my ordering system on autopilot."
Get rid of your app for
managing customer relationships.
Order Reporting
Download all of the information you need with the click of a button. Bottle provides order CSVs, packing slips, and more.
Scheduled Messaging
Reach your customers where they are with the information they need - without pressing send.
One System
Handle all of your operations from one easy-to-read dashboard. No more clicking back and forth between platforms.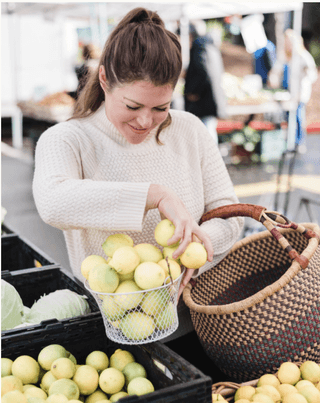 Bottle is for
Meal Delivery
"Bottle's reporting empowered GRK to stabilize production, and it helped me understand how much help I'll need on a given day in the kitchen. Plus, the clean, automated ordering system increased people's willingness to order on a weekly basis."
---
Melanie
Golden Roots Kitchen
Use Bottle to get your customers ordering over and over again.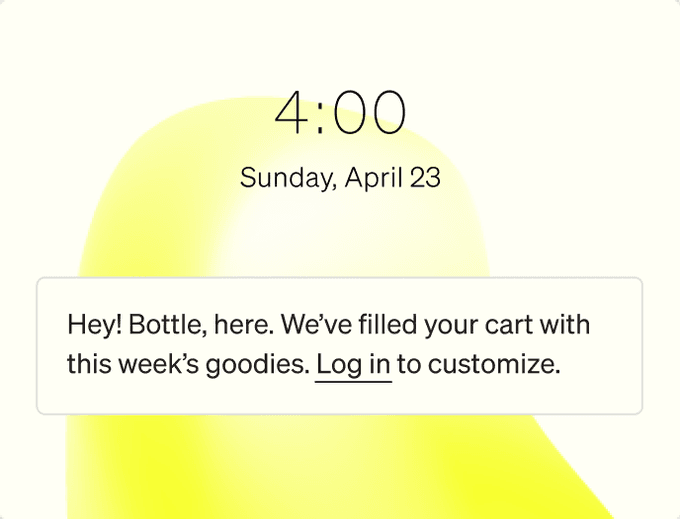 An ordering experience designed to be convenient.
Send your customers a link to order over text
Allow them to bypass a log-in page
Pre-fill carts to get them through your two-page checkout with ease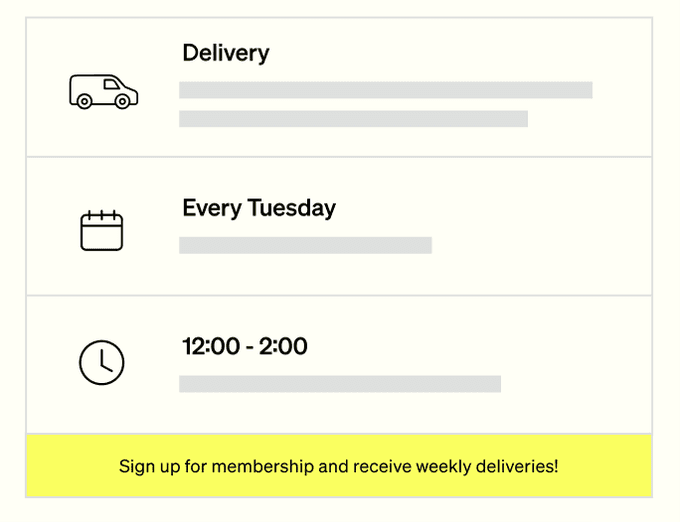 Sell more with memberships and texting.
Customers have the option to enroll in a membership at checkout
Send menus and new products each week
Allow access to special member-only pricing
Offer memberships, subscriptions, and one-time ordering
"Bottle has helped our growth tremendously..."
Megan, Planted Table
— doubled sales on Bottle with simplified ordering
Can't wait to start taking orders?
Try it free for two weeks.
Get My Site
> 848,000
Successful Orders Placed
$76,000,000
Dollars Processed